SELECTED PHOTOS FROM THE
FILMING OF HOW THE WEST WAS WON
(the majority of these photos appeared in American Cinematographer magazine, October 1983)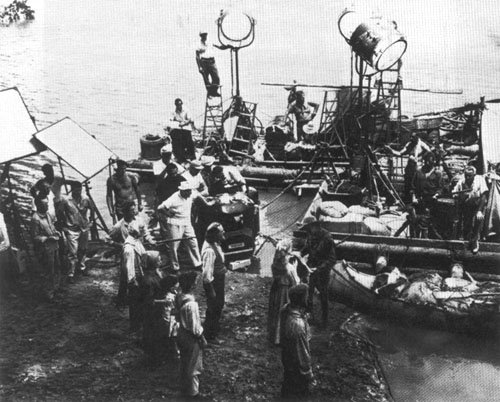 The production team films the first meeting of the mountain man and the Prescott family. The three-panel Cinerama system necessitated odd blocking procedures to minimize the presence of the panel lines on the screen....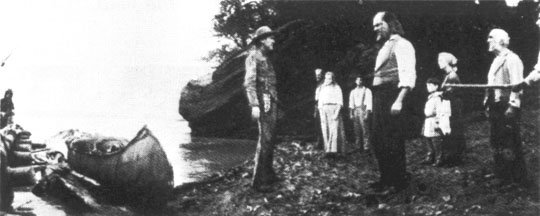 ....resulting in views like this, which is fine from the audience's viewpoint.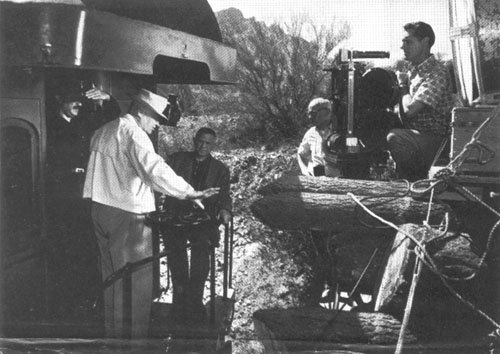 Director Hathaway confers with cinematographer Milton Krasner ASC, and Technical Advisor Peter Gibbons for the runaway train sequence.


In this scene where Zeb has returned to the family home after the war, you can see the panel lines caused by the three sections, and how the camera was arranged to put the edge of the building right on one of the lines to make it less noticeable.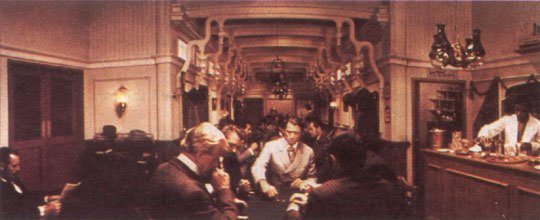 Another example of panel lines disappearing due to background arrangement, this also shows the perspectives that the three-camera Cinerama system was capable of.


Lilith and Cleve find out that her mine is played out, and the cross-country trip was for nothing.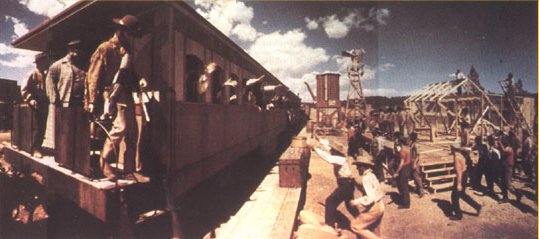 The train arrives at the station in the Railroads chapter of the movie.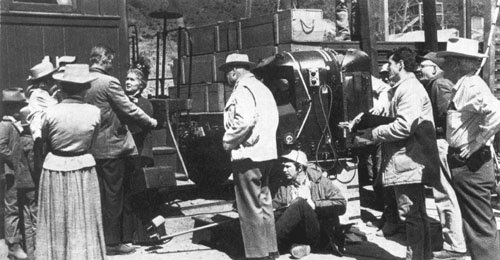 You would be in the scene above because of the wide scope of the Cinerama format.


Cinerama-eye view of previous scene.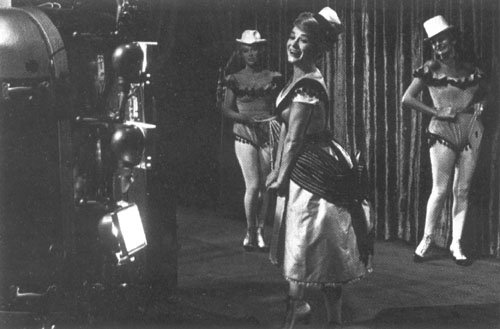 Hope Lange being photographed in a sequence later deleted. Note obies on camera.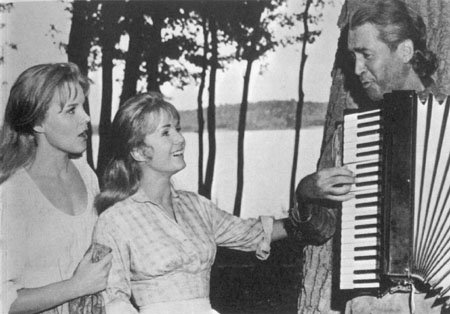 Jimmy Stewart entertains Ms. Baker and Ms. Reynolds on the movie set.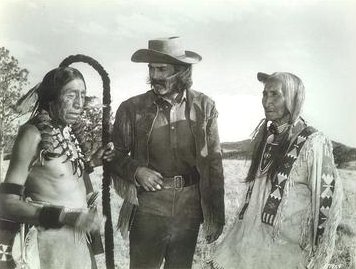 Henry Fonda listens to genuine Arapahoe Indians on the set.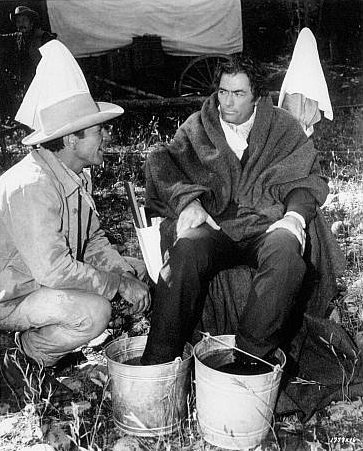 The caption on the back of this photo reads: Gregory Peck isn't amused by Robert Preston's joking query, "How's the water?", between scenes of MGM-Cinerama's "How The West Was Won". Peck was warming his tootsies in buckets of hot water after an icy dip in Colorado's Gunnison River during filming of a rescue scene.
Click here if navigation bar is not visible on the left