PUBLICITY PHOTOS FROM HOW THE WEST WAS WON

Carroll Baker portrays Eve Prescott.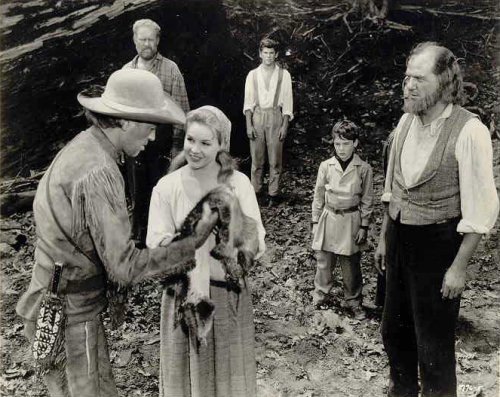 Linus shows a beaver pelt to Eve while her family members look on.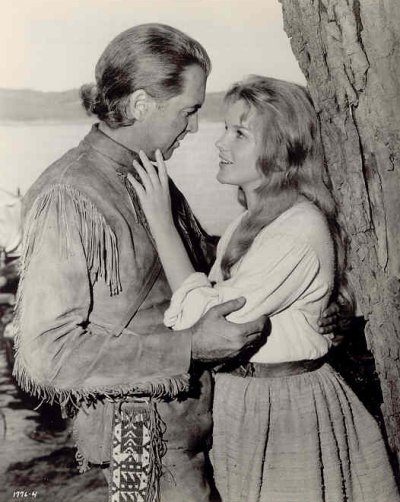 James Stewart and Carroll Baker pose for a tender scene.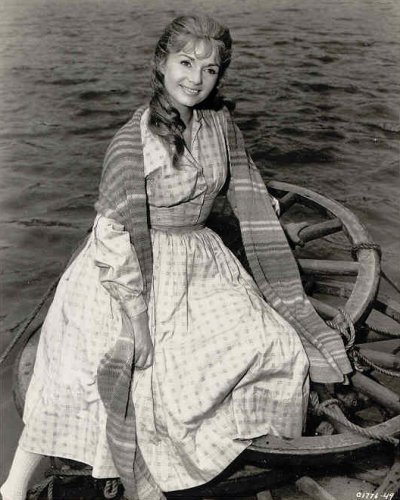 Debbie Reynolds publicity photo.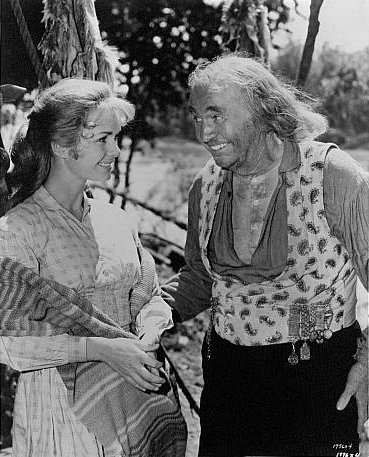 Debbie Reynolds and Walter Brennan together.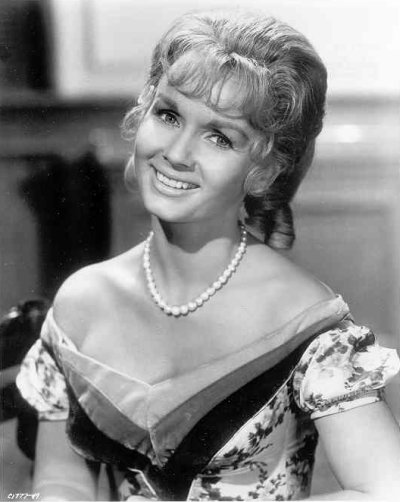 Debbie Reynold portrays a singer on a riverboat later in the movie.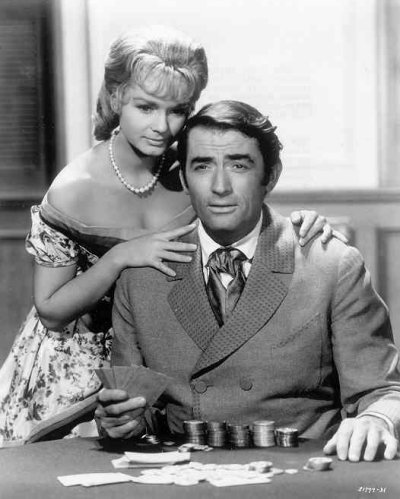 Ms. Reynolds and Mr. Peck pose as the entertainer and the gambler.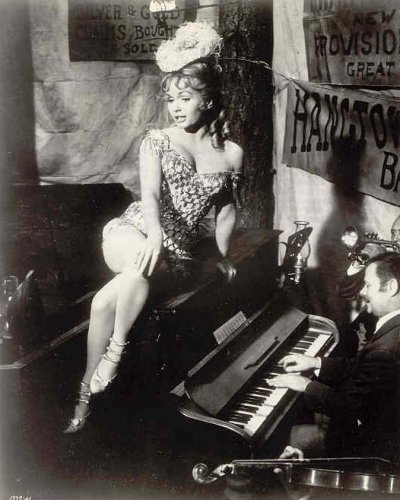 Ms. Reynolds sings in her showgirl costume.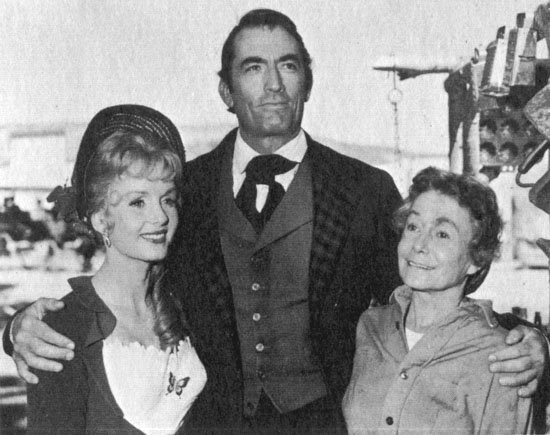 Debbie Reynolds, Gregory Peck, and Thelma Ritter pose for a publicity photo.

John Wayne portrays the Union army's General Sherman..

Carroll Baker portrays an older woman whose husband and son go to war in the Civil War segment of the movie.

George Peppard portrays a Civil War soldier, a post-war Army officer (shown here),
and a lawman in the last three segments of the movie.

Caroline Jones portrays the wife of a lawman (George Peppard) in the Outlaws segment of the movie.
Click here if navigation bar is not visible on the left