Mitsubishi A6M3 Model 32 ("Hamp / Hap")


---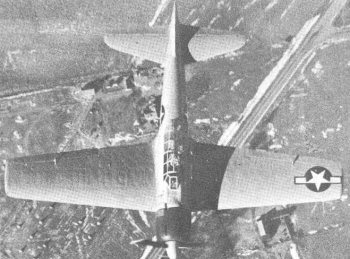 (note: the above photo shows a captured A6M3, which is why
the insignias on the wings are American.)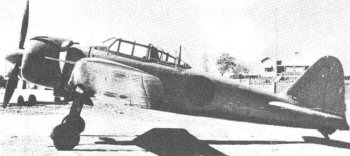 Click HERE to see a more detailed 3-view of the Hamp
The A6M3 model of the Japanese Zero fighter was designed as an improvement to the earlier A6M2 design. It was first deployed in mid-1942, and featured a more powerful engine and stronger armament than its predecessor. One notable feature that set it apart from the A6M2 or A6M5 Zeros was its "clipped" (rather than rounded) wingtips. Since it was deemed to be significantly different than the "Zeke", the Allies gave the A6M3 the codename of "Hap". This was in honor of the Commanding General of the AAF, General H.H. "Hap" Arnold. However, it is said that he did not really appreciate the honor, and the codename was later changed to be "Hamp". Once the Allies found that the A6M3 was just a modified Zero, the term "Hamp" was dropped in favor of "Zeke 32".
Mitsubishi A6M3 Model 32
Type:           Fighter
Service: 	Japanese Navy Air Force (JNAF)
Crew:           pilot
Armament:       two 7.7mm Type 92 machine guns in the nose
		two 20mm Type 99 cannon in the wings
		one 500 kg bomb 

Specifications:
        Length:         29' 8.75" (9.06 m)
        Height:         11' 6" (3.509 m)
        Wingspan:       36' 1" (11 m)
        Wing area:      21.3 sq. ft (229.27 sq. m)
        Empty Weight:   3984 lbs (1807 kg)
        Loaded Weight:  5609 lbs (2544 kg)
        Max Weight:     n/a

Propulsion:
        No. of Engines: 1
        Powerplant:     Nakajima NK1F Sakae 21 14-cylinder radial
        Horsepower:     1130 hp at takeoff 

Performance:
        Range:          1284 naut miles (1477 st miles)
        Cruise Speed:   200 mph (230 kt)
        Max Speed:      338 mph  at 19685 ft (294 kt at 6000 m)
        Climb to/in:    19685 ft (6000 m) in 7 min 1 sec
        Ceiling:        36250 ft (11050 m)



Additional information on this aircraft can be found at Wikipedia HERE.

For a very nice scale color drawing of this aircraft, see here.


(go to Mitsubishi page)
If you don't see the table of contents at the left of your screen, CLICK HERE to see the rest of this website!