Nakajima J1N1-C Type 2 ("Irving")
Nakajima J1N1-S Gekko ("Irving")


---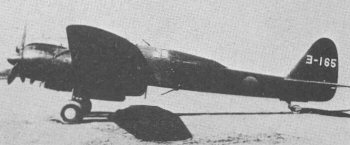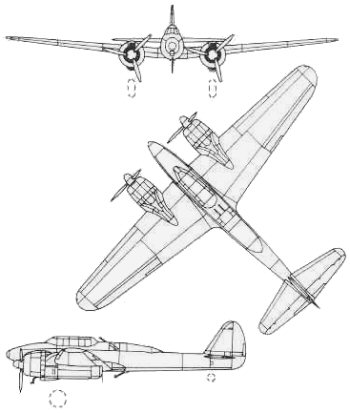 Click HERE to see a more detailed 3-view of the Irving
The Nakajima J1N1 Gekko (Moonlight) was designed to meet a specification for a long-range fighter to protect Japanese bombers making attacks deep into Chinese territory. The first prototype flew in May of 1941, but testing showed it to be unsuitable for the fighter role. Development continued as a long-range reconnaisance aircraft. In this form it was ordered into production as the J1N1-C. In early 1943 work began on a night fighter version with four obliquely-mounted 20mm cannon (two downward and two upward), which went into service in August of 1943. Some models were fitted with radar or a searchlight in the nose, while others used that space for a nose-mounted 20mm cannon. The downward firing cannon was usually removed in later versions, as it had been shown to be ineffective. The Gekko enjoyed some early successes against the American B-24 Liberator, but was less successful against the B-29 Superfortress. Production ceased in December 1944, with many of the surviving Irvings being deployed in kamikaze attacks in the later stages of the war.
Nakajima J1N1-S Gekko
Type:           Night Fighter
Service: 	Japanese Navy Air Force (JNAF)
Crew:           two
Armament:       two fuselage-mounted upward-firing 20mm Type 99 cannons
		two fuselage-mounted downward-firing 20mm Type 99 cannons

Specifications:
        Length:         41' 10.75" (12.77 m)
        Height:         14' 11.5" (4.562 m)
        Wingspan:       55' 8.5" (16.98 m)
        Wing area:      430.555 sq. ft (40 sq. m)
        Empty Weight:   10670 lbs (4840 kg)
        Loaded Weight:  15454 lbs (7010 kg)
        Max Weight:     18403 lbs (8184 kg)

Propulsion:
        No. of Engines: 2
        Powerplant:     Nakajima NK1F Sakae 21 14-cylinder radial
        Horsepower:     1100 hp each 

Performance:
        Normal Range:   1581 st miles (1374 naut miles)
        Max Range:      2348 st miles (2040 naut miles)
        Cruise Speed:   207 mph at 13125 ft (180 kt at 4000 m)
        Max Speed:      315 mph  at 19160 ft (274 kt at 5840 m)
        Climb to/in:    16405 ft (5000 m) in 9 min 35 sec
        Ceiling:        30610 ft (9320 m)
Production:		approximately 479 J1Ns total



Additional information on this aircraft can be found at Wikipedia HERE.

For several very nice scale color drawings of this aircraft, see here (4 versions available on left).
Additional color schemes for this aircraft can be found here.


(go to Nakajima page)
If you don't see the table of contents at the left of your screen, CLICK HERE to see the rest of this website!