Type TK.19 fighter (Joe)
---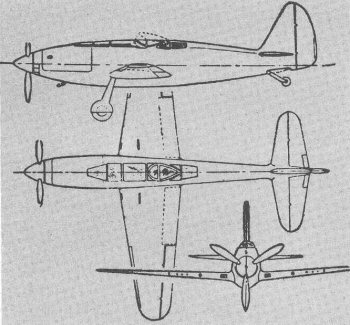 "Joe" was the Allied code name that was given to a fighter type that was described in a Japanese magazine. The type turned out to be fictional, and the name "Joe" was soon dropped from the code name lists.
Type TK.19 fighter (Joe)
Type:           (fictional) fighter
If you don't see the table of contents at the left of your screen, CLICK HERE to see the rest of this website!