Junkers Ju.52 3/M transport (Trixie)
---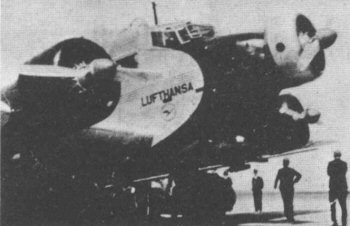 Based on reports that the Japanese Army used Junkers Ju.52 transports the code name "Trixie" was assigned. The reports were in error, for although the German D-ANJH Lufthansa Ju.52 3/M visited Japan in May 1939 to generate export sales in Japan, the type was never selected for military service.
Junkers Ju.52 3/M (Trixie)
Type:           transport

If you don't see the table of contents at the left of your screen, CLICK HERE to see the rest of this website!