Photographs from the book

(these photographs are taken from the book "The Message of the Stones", by Dr. Javier Cabrera)
Views of the museum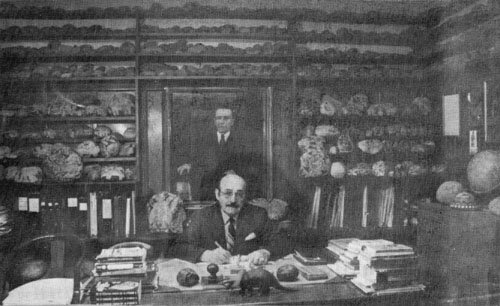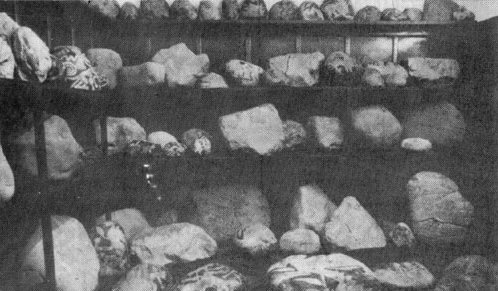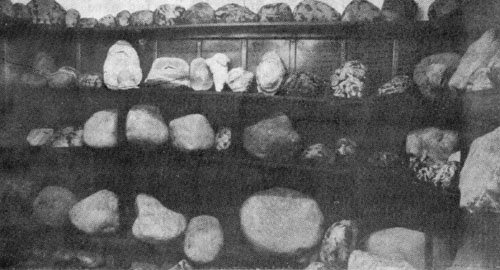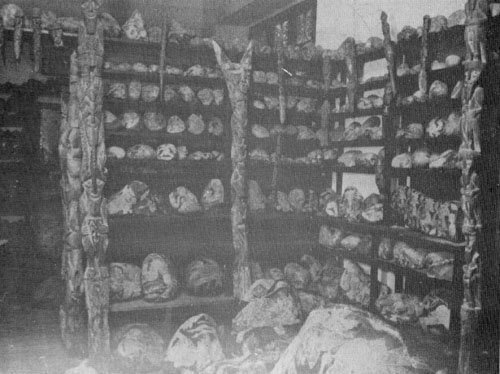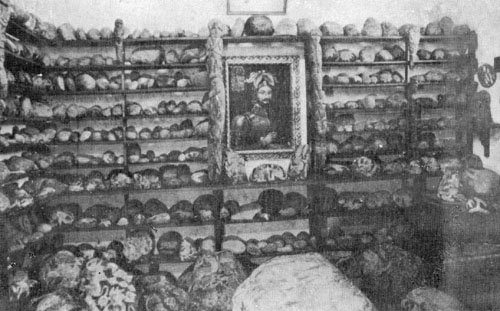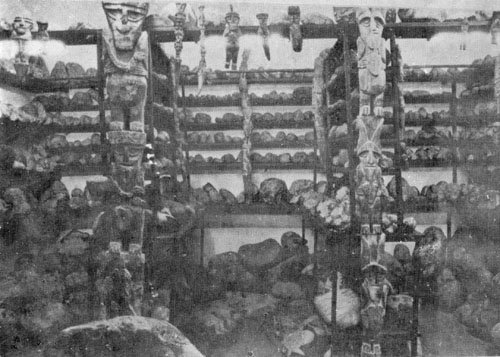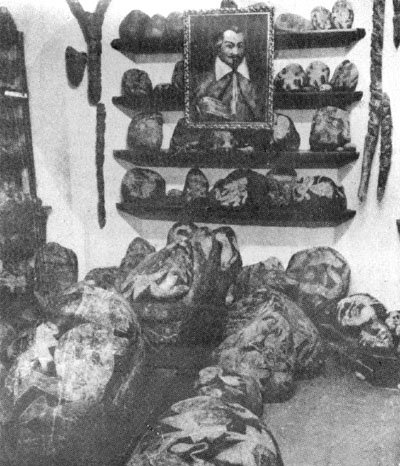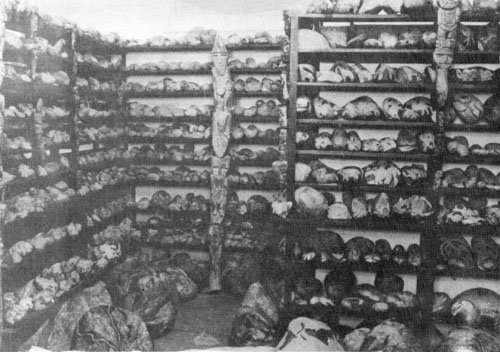 medical procedures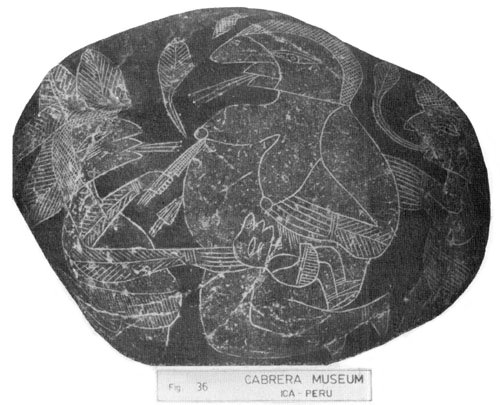 According to Dr. Cabrera, this stone (one meter in diameter) portrays a Caesarean operation. The surgeon on the left is holding a knife, while the one to the right provides support. The book (pages 110-112) goes into great detail regarding the details of the symbols on this particular stone.

This is one of many in a series of engraved stones portraying a heart transplant. Part of the series shows how the blood of a pregnant woman is used before the transplant, in order to impede the rejection of the transplanted heart.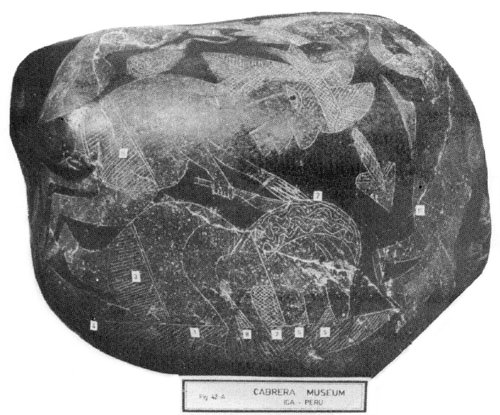 This and the following photo portray a partial brain transplant. Here the
incision on the cerebral hemispheres that are to be transplanted is begun.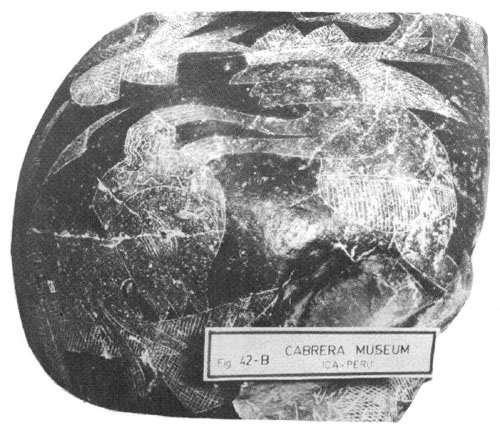 Another photo from the above series shows the extraction
of the cerebral hemispheres that are to be transplanted.
dinosaurs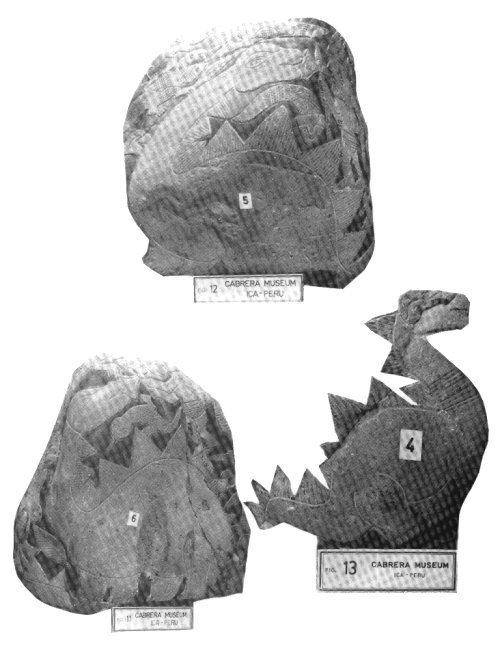 Figure 11, 12, 13: Male, female, and young stegasaurus
To see more photos of the Ica Stones:
1) Buy the book "The Message of the Engraved Stones of Ica" (see the Home page for details). This book contains over two hundred photos selected by Dr. Cabrera.
2) See the section on this website "A visit with Dr. Cabrera", which contains two pages of photographs taken during my visit with Dr. Cabrera in 2001.
3) Visit the Resources page of this website to get links to other Ica Stone websites. There are also links to websites that sell videos that show footage of the Ica Stones.