Platt-LePage XR-1
---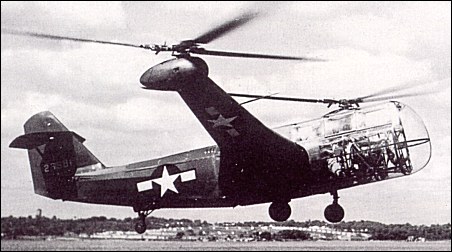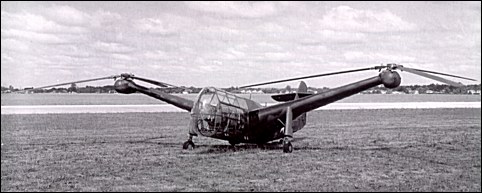 The Platt-LePage XR-1 was an early American twin-rotor helicopter built by the Platt-LePage Aircraft Company of Eddystone, Pennsylvania. They were the first helicopters tested by the United States Army Air Force. Platt-LePage Aircraft were contracted in 1940 to supply a single prototype helicopter (PL-3) to the United States Army Air Force designated XR-1. The company followed a rotor layout similar to the Focke-Wulf Fw 61 transverse twin-rotor design, that appeared prior to the outbreak of war. The first prototype first flew on May 12, 1941. It had a fuselage with a fixed tailwheel undercarriage and a conventional tail unit. It had two counter-rotating rotors mounted on faired outriggers (stub-wings) on each side of the fuselage. The rotors were powered by a 440hp (328kW) Pratt & Whitney R-985-21 engine mounted in the fuselage. The second prototype was designated XR-1A and had increased glazing around the two-seat cockpit and a 450hp (336kW) Pratt & Whitney R-985-AN-1 engine. The two prototypes were accepted by the Army Air Force and were used for test and evaluation but no further orders were placed.
Thanks to Wikipedia for the above info. Additional information on this aircraft can be found at Wikipedia here.
(updated October 2010)

Platt-LePage XR-1

Type:		two-seat Observation autogyro
Crew:		2
Armament:	none

Specifications:
	Length:        	n/a
	Height:        	n/a 
	Empty Weight:  	n/a
	Max Weight: 	n/a

Propulsion:
	No. of Engines:	1
	Powerplant:    	Pratt & Whitney R-985-21
	Horsepower:	440 hp

Performance:
	Range:		n/a
	Cruise Speed:   n/a
	Max Speed:      n/a
	Ceiling:       	n/a


If this page does not have a navigational frame on the left, click HERE to see the rest of the website.