Douglas DC-5 / R3D
---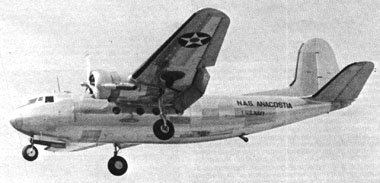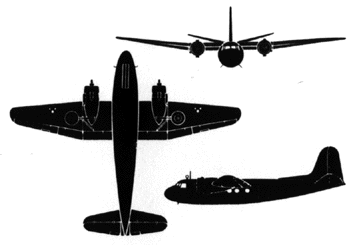 The Douglas DC-5 was developed as a 16/22 passenger civilian airliner, with a high wing and tricycle landing gear. Four examples were produced for KLM Airlines, and were used to evacuate civilians from Java to Australia in 1942. One of these aircraft was damaged and captured by the Japanese, who extensively test flew it. The earliest U.S. DC-5 military operations were by the U.S. Navy who had ordered seven examples in 1939. Three were R3D-1 16-seat personnel carriers, and four were R3D-2s (22 seat paratrooper version) for the U.S. Marine Corps. The prototype was sold to William Boeing, but was later impressed into the U.S. Navy as the sole R3D-3.
For additional data and history on the R3D, click here for Jack McKillop's article on Microworks.net.
Additional information on this aircraft can be found at Wikipedia here.
(updated February 2009)


Douglas DC-5
Type:		cargo and passenger transport
Crew:		6
Armament: 	none

Specifications:
	Length:        	62' 6" (19.05 m)
	Height:        	19' 10" (6.05 m)
	Wingspan:      	78' 0" (23.77 m)
	Wing area:	824 sq. ft (76.55 sq. m)
	Empty Weight:  	13,674 lb (6,202 kg)
	Max Weight: 	20,000 lb (9,072 kg) max at takeoff

Propulsion:
	No. of Engines:	2
	Powerplant:    	Wright GR-1820-F62 radial
	Horsepower:	850 hp each

Performance:
	Range:		1600 miles (2575 km)
	Cruise Speed:   202 mph ( 325 km/h)
	Max Speed:      221 mph ( 356 km/h) at 7,700 ft
	Ceiling:       	23,700 ft (7225 m)


If this page does not have a navigational frame on the left, click HERE to see the rest of the website.