Howard DGA-15 / UC-70
also: NH-1/GH-1,-3 Nightingale
---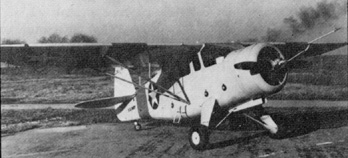 The Howard Aircraft Corporation was established in January 1937, though Ben Howard was creating aircraft since 1923, with his first aeroplane being the DGA-1 (Damned Good Airplane #1). Later designs included the DGA-6 "Mister Mulligan", which won all three of the major U.S. air races in 1935. Direct developments of the DGA-6 led to the DGA-15, which in 1941 was ordered by the U.S. Navy for service in the general utility role under the designation GH-1. The GH-1s were used primarily as utility transports, but with the receipt of 131 GH-2s and 115 GH-3s, a number were used as air ambulances and named the Nightingale. 205 more examples were used by the Navy as NH-1 instrument trainers. With the outbreak of war, the USAAF commandeered 20 civil DGA-15s for use as light transport/communications aircraft, under the designation UC-70. These rugged and reliable aircraft were to remain in both U.S. Army and Navy service for several years.

Additional information on this aircraft can be found at Wikipedia here.
(updated February 2009)



Howard DGA-15 / UC-70

Type:		light transport/communications aircraft
Crew:		4-5
Armament:	none

Specifications:
	Length:        	25' 8" (7.82 m)
	Height:        	8' 5" (2.57 m)
	Wingspan:      	38' 0" (11.58 m)
	Wing area:	210 sq. ft (19.51 sq. m)
	Empty Weight:  	2700 lb (1225 kg)
	Max Weight: 	4350 lb (1973 kg) max at takeoff

Propulsion:
	No. of Engines:	1
	Powerplant:    	Pratt & Whitney R-985 Wasp Junior radial
	Horsepower:	450 hp

Performance:
	Range:		1260 miles (2028 km)
	Cruise Speed:   191 mph ( 307 km/h)
	Max Speed:      201 mph ( 323 km/h) at 6000 ft
	Ceiling:       	21,500 ft (6555 m)


If this page does not have a navigational frame on the left, click HERE to see the rest of the website.