Hall PH
---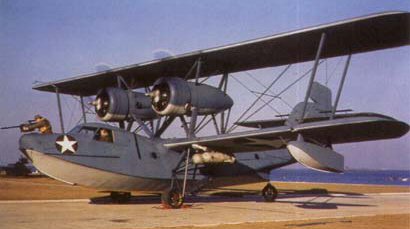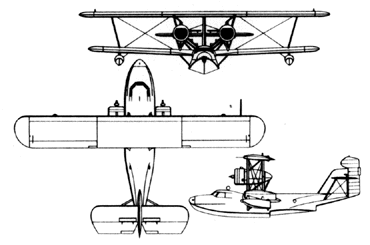 The Hall Aluminum Aircraft company produced a small number of flying boats during the 1930s, tracing their lineage back to Curtiss seaplane designs and British flying boats of WWI. The Hall flying boats served with the U.S. Navy and the Coast Guard during the war as maritime patrol aircraft, and when they were phased out by newer monoplane designs during the war they had the distinction of being the last of the U.S. Navy's last active biplane flying boats.
Additional information on this aircraft can be found at Wikipedia here.
(updated February 2009)

Hall PH


Type:		patrol, search & rescue flying boat
Crew:		six
Armament: 	up to 1000 lbs. of depth bombs

Specifications:
	Length:        	51' 0" (15.54 m)
	Height:        	19' 10" (6.05 m)
	Wingspan:      	72' 10" (22.20 m)
	Wing area:	1170 sq. ft (108.69 sq. m)
	Empty Weight:  	9614 lb (4361 kg)
	Max Weight: 	17,679 lb (8019 kg) max at takeoff

Propulsion (N3N-3):
	No. of Engines:	2
	Powerplant:    	Wright R-1820-F51 Cyclone 9 radial
	Horsepower:	750 hp each

Performance:
	Range:		1937 miles (3117 km)
	Cruise Speed:   138 mph ( 222 km/h)
	Max Speed:      159 mph ( 256 km/h)
	Ceiling:       	21,350 ft (6505 m)


If this page does not have a navigational frame on the left, click HERE to see the rest of the website.