Grumman F6F Hellcat
---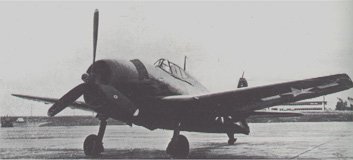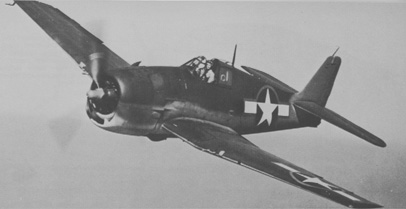 SYNOPSIS: The Hellcat replaced the F4F Wildcat during the last three years of the war as the main fighter for the U.S. Navy. It was rugged, dependable, and had the performance to match or beat the Japanese fighters that it fought.

LONG HISTORY: for a more detailed history of this aircraft, click HERE.
For additional data and history on the F6F, click here for Jack McKillop's article on Microworks.net.
For more photos of this aircraft, visit my Naval Air War In the Pacific website.
To see books about this aircraft on Amazon.com, click here.
Additional information on this aircraft can be found at Wikipedia here.
(updated February 2009)

Grumman F6F-3 Hellcat
Type:           Fighter
Crew:           Pilot
Armament:       six .50 cal machine guns

Specifications
        Length:         33' 7" (10.24 m)
        Height:         13' 1" (3.99 m)
        Wingspan:       42' 10" (13.5 m)
        Wing area:      3344 sq. ft (313 sq.  m)
        Empty Weight:   9238 lbs (4189 kg)
        Gross Weight:   15412 lbs (6990 kg)
        Max Weight:     15413 lbs (6990 kg)

Propulsion
        No. of Engines: 1
        Powerplant:     Pratt & Whitney R-2800-10W
        Horsepower:     2000 hp

Performance
        Range:          945 miles (1521 km)
        Cruise Speed:   168 mph (270 km/hr)
        Max Speed:      380 mph (611 km/hr)
        Climb:          2980 ft/min (908.26 m/min)
        Ceiling:        37300 ft (11368 m)
---
CLICK HERE TO SEE BOOKS ON THE HELLCAT ON AMAZON.COM
If this page does not have a navigational frame on the left, click HERE to see the rest of the website.