Curtiss SB2C Helldiver
---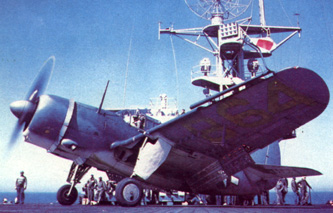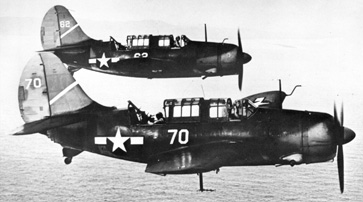 Like its predecessor (the SBC biplane dive bomber by Curtiss), the SB2C is also called the Helldiver. The SB2C is the better known Helldiver of the two, mainly due to its combat use in the last half of WWII. The SB2C is also known by the nickname "Big Tailed Beast" and a few other names by those who flew it. The Helldiver replaced the aging Douglas Dauntless as the dive bomber of the US Navy, though initial teething problems left many wishing they had kept their dependable Dauntlesses. By the war's end, however, the SB2C was proving its worth. The Helldiver was also adopted by the Army under the designation A-25.
For additional data and history on the SB2C, click here for Jack McKillop's article on Microworks.net.
For more photos, history, and info on this aircraft, see the SB2C webpage at vpnavy.com
For more photos of the Helldiver, visit my Naval Air War In the Pacific website.
Additional information on this aircraft can be found at Wikipedia here.
(updated February 2009)

Curtiss SB2C Helldiver
Type:           two-seat carrier-based scout bomber
Crew:           2: Pilot, Gunner
Armament:       two 20mm cannon in wings,
                two .30 cal machine guns in rear cockpit

Specifications:
        Length:         36' 8: (10.97 m)
        Height:         13' 2" (4.01 m
        Wignspan:       49' 9" (15.16 m)
        Gross Weight:   16616 lb

Propulsion:
        No. of Engines: 1
        Powerplant:     Wright R-2600-20
        Horsepower:     1900 hp

Performance:
        Range:          1165 miles (1876 km)
        Cruise Speed:   158 mph (254 km/h)
        Max Speed:      295 mph (475 km/h)
        Ceiling:        29100 ft (8869 m)

SOURCE:
Aviation Enthusiast Corner

If this page does not have a navigational frame on the left, click HERE to see the rest of the website.