Martin B-26 Marauder
---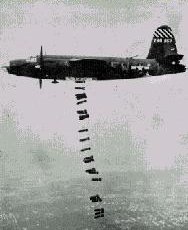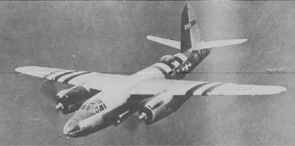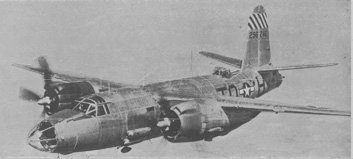 Unfortunately known by some as "The WidowMaker", the B-26 earned its nickname and a lot of bad press due to a high number of crashes that occurred early in its career. Official investigations resulted in wing area increases and changes in training, the result being that the B-26 ended up with the lowest attrition rate of all the bombers in the 9th Air Force. The Marauder had a higher top speed and a larger bomb load than the B-25 Mitchell, but it was not quite as adaptable, and its fame suffered as a result.
For a website devoted strictly to the Marauder, click here for www.b26.com.
For more data on this aircraft, click here for Joe Baugher's webpage.
USAF archives on this aircraft, click here.
To see books about this aircraft on Amazon.com, click here.
Additional information on this aircraft can be found at Wikipedia here.
(updated February 2009)

Martin B-26 G Marauder
Type:           seven-seat medium bomber
Crew:           seven
Armament:       eleven .50 cal machine guns
                up to 4,000 lbs. of bombs

Specifications:
        Length:         56' 1" (17.09 m)
        Height:         20' 4" (6.20 m)
        Wingspan:       71' (21.64 m)
        Gross Weight:   37000 lb

Propulsion:
        No. of Engines: 2
        Powerplant:     Pratt & Whitney R-2800-43 Double Wasp radial
        Horsepower:     1920 hp each

Performance:
        Range:          1100 miles (1771.00 km)
        Cruise Speed:   216 mph (348 km/h)
        Max Speed:      285 mph (458.00 km/h)
        Ceiling:        19800 ft (6034.7 m)
---
CLICK HERE TO SEE BOOKS ON THE MARAUDER ON AMAZON.COM
If this page does not have a navigational frame on the left, click HERE to see the rest of the website.