Martin PBM Mariner
---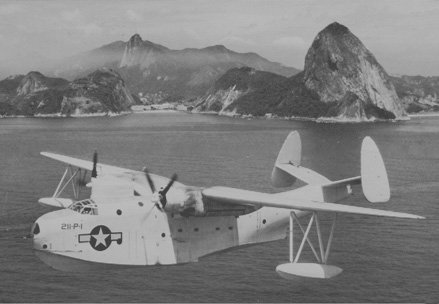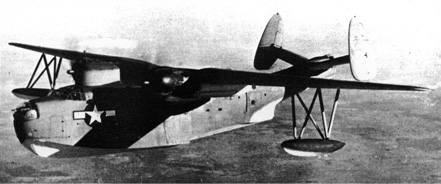 The first Martin PBM Mariner flying boats were produced in April 1941, and the last were manufactured eight years later. The Mariner underwent a few modifications and versions in its lifespan, and served well wherever it was used.
For more photos, history, and info on this aircraft, see the PBM webpage at vpnavy.com
Additional information on this aircraft can be found at Wikipedia here.
(updated February 2009)


Martin PBM-3D Mariner
Type:		seven/eight-seat patrol flying boat
Crew:		7-8
Armament: 	eight .50 cal machine guns
		up to 8,000 lbs. of bombs or depth charges

Specifications:
	Length:        	79' 10" (24.33 m)
	Height:        	27' 6" (8.38 m)
	Wingspan:      	118' 0" (35.97 m)
	Wing area:	1408 sq. ft (130.80 sq. m)
	Empty Weight:  	33,175 lb (15,048 kg)
	Max Weight: 	58,000 lb (26,308 kg) max at takeoff

Propulsion:
	No. of Engines:	2
	Powerplant:    	Wright R-2660-22 Cyclone radial
	Horsepower:	1900 hp each

Performance:
	Range:		2240 miles (3605 km)
	Cruise Speed:   (not listed)
	Max Speed:      211 mph ( 340 km/h) at 1500 ft
	Ceiling:       	19,800 ft (6035 m)


If this page does not have a navigational frame on the left, click HERE to see the rest of the website.