Curtiss SOC Seagull
---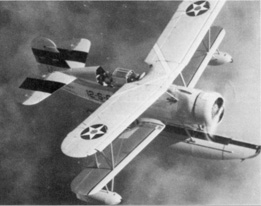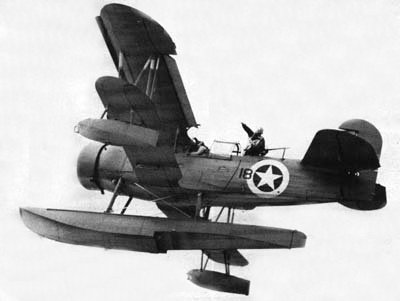 The last of the Curtiss biplanes to be used operationally by the U.S. Navy, the SOC Seagull had a service history similar to the British Fairey Swordfish. Both were naval biplanes, both originated in 1933, both should have become obsolete during the early stages of the war, and both remained operational until the end of the war, while surviving, superbly, later designs intended to replace them.
Additional information on this aircraft can be found at Wikipedia here.
(updated February 2009)

Curtiss SOC Seagull

Type:		scout/observation aircraft
Crew:		2: Pilot, observer/gunner
Armament: 	one .30 cal forward firing machine gun
		one .30 cal rear firing machine gun
		up to 650 lb. of bombs

Specifications:
	Length:        	26' 6" (8.08 m)
	Height:        	14' 9" (4.50 m)
	Wingspan:      	36' 0" (10.97 m)
	Wing area:	342 sq. ft (31.77 sq. m)
	Empty Weight:  	3788 lb (1718 kg)
	Max Weight: 	5437 lb (2466 kg) max at takeoff

Propulsion:
	No. of Engines:	1
	Powerplant:    	Pratt & Whitney R-1340-18 Wasp radial
	Horsepower:	600 hp

Performance:
	Range:		675 miles (1086 km)
	Cruise Speed:   133 mph ( 214 km/h)
	Max Speed:      165 mph ( 266 km/h) at 5000 ft
	Ceiling:       	14,900 ft (4540 m)


If this page does not have a navigational frame on the left, click HERE to see the rest of the website.