Nakajima C3N1 Type 97
---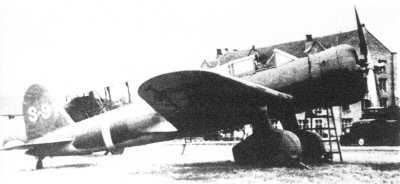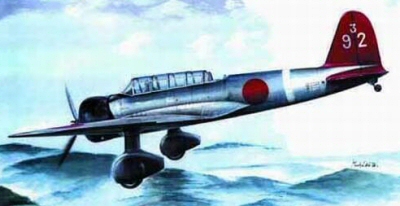 Designed by Nakajima during the time that the B5N Kate was being developed, development of this aircraft was not proceeded with when it became clear that the Kate could perform both tasks. Only two C3N1s were built. If seen by the Allies while under testing in China, the C3N1s could have been mistaken for the B5M1 Mabel.
Nakajima C3N1 Type 91

Type:           carrier-based reconnaissance aircraft
Service: 	Japanese Navy Air Force (JNAF) 
Crew:           Three (pilot, observer and gunner)
Armament:       one 7.7mm forward-firing machine gun
		one 7.7mm flexible machine gun in rear position
Reference: 	Francillon: (notation only, no data)

Specifications:
        Length:         32' 9.5" (10 m)
        Height:         n/a
        Wingspan:       45' 9" (13.95 m)
        Wing area:      323  sq. ft (30 sq. m)
        Empty Weight:   3979 lbs (1805 kg)
        Max Weight:     6613 lbs (3000 kg)

Propulsion:
        No. of Engines: 1
        Powerplant:     Nakajima Hikari 2 9-cylinder radial
        Horsepower:     750-840 hp

Performance:
        Range:          1230 naut miles, 1415 st miles (2262 km)
        Max Speed:      240.5 mph (387 km/hr, or 209 knots)
        Ceiling:        21,885 ft (6670 m)
Production:		2 C3Ns
Additional information on this aircraft can be found at Wikipedia HERE.

If you don't see the table of contents at the left of your screen, CLICK HERE to see the rest of this website!