Kobe Army Type Te-Go
---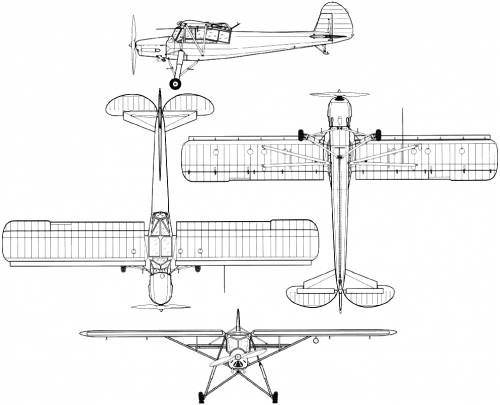 The Kobe (or Kobeseiko) Army Type Te-Go was a licensed built copy of the Fieseler Fi-156 Storch, developed by Kobe Steel in 1942-44 using the Argus As 10c engine. While an example first took off in a demonstration flight in 1942, the aircraft crashed with wing and undercarriage damage resulting. For whatever reason production was not undertaken on the Te-Go, and so it was not built in any quantity. Some sources say that two prototypes were built, though the second prototype was destroyed in a U.S. airstrike just after its completion. A similar aircraft to the Te-Go was the Ki-76 Stella, which filled a similar role but was reportedly not as good an aircraft as the Te-Go.
Kobe Army Type Te-Go
Type:           Liaison / Observation
Service: 	Japanese Army Air Force (JAAF)
Crew:           two (pilot and observer)
Armament:       one flexible rear-firing 7.7mm Type 89 machine gun
		two 132 lb (60 kg) bombs/depth charges (some variants)
Reference: 	n/a

Specifications:
        Length:         9.50 m
        Height:         3 m
        Wingspan:       13 m
        Wing area:      20.0 sq. m
        Empty Weight:   n/a
        Loaded Weight:  n/a
        Max Weight:     1130 kg

Propulsion:
        No. of Engines: 1
        Powerplant:     Kobeseiko-Argus As 10c
        Horsepower:     250 hp 

Performance:
        Range:          n/a
        Cruise Speed:   n/a 
        Max Speed:      111 mph (178 kmh) 
        Climb to/in:    n/a
        Ceiling:        n/a
Production:		two prototypes only



For a very nice scale color drawing of this aircraft, see here.
Additional information on this aircraft can be found at Wikipedia HERE,
though more information can be found here: http://en.valka.cz/viewtopic.php/t/29051
If you don't see the table of contents at the left of your screen, CLICK HERE to see the rest of this website!