Kawanishi H3K1 Type 90-2 ("Belle")
---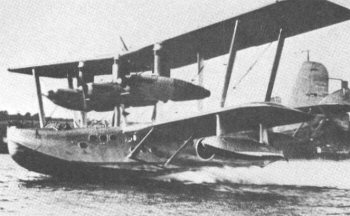 Designed in the early 1930s, the H3K1 was already phased out of service by the mid-1930s. Five examples were built under license from an English design, using components mostly acquired from England, including the three imported 825hp Rolls-Royce Buzzard engines that each aircraft used. Experience with this design helped Kawanishi in later years when they manufactured the large H6K and H8K flying boats that were used extensively during the war. At the beginning of the war, however, lack of intelligence on the H3K led the Allies to believe that it was still in service, and so it was assigned the codename "Belle".
Kawanishi H3K1 Type 90-2
Type:           Flying Boat
Service: 	Japanese Naval Air Force (JNAF)
Reference: 	Mikesh: 32 

Specifications: n/a


Additional information on this aircraft can be found at Wikipedia HERE.


(go to Kawanishi page)
If you don't see the table of contents at the left of your screen, CLICK HERE to see the rest of this website!